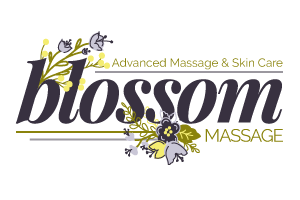 Voted Best Massage Houston

KPRC Click2Houston's Best




Winner #1 Houston's Best Massage

Houston's A List
Every Moment is an Opportunity to make a Difference
Here at Blossom, we love using our knowledge to tailor our services to your needs and give you any post-treatment tips that you may need to keep your experience lasting long after you leave our retreat!
We opened our doors in 2007 with the goal of creating a premier health and wellness experience for our guests. Over the years we have become the go-to for people seeking authentic holistic health and wellness for performance and recovery..
By offering some of the highest pay in the industry and a supportive environment for our team, we are able to attract top-tier talent in Houston and beyond. We encourage individual growth for every one of our team members, which means each massage experience will be unique and customized to your needs.
​
Investing in our quality means little invested in our marketing. We don't push online reviews like many other places – we simply let our work speak for itself.
Founder &
Board Certified LMT
Ilan is an NCBTMB Board Certified Massage Therapist, the highest accreditation attainable in the massage therapy and bodywork profession.
Ilan has over 20 years of professional experience and practiced deep tissue, sports and neuromuscular massage both in the US and the United Kingdom.
Ilan grew up in Berlin Germany, he is fluent in four languages and has lived and traveled extensively around the world.
Marion became passionate about massage through her stepdad. He is a quadriplegic and has been her whole life. Before Marion knew what she was doing, she massaged his shoulders which gave him instant relief. Massage gave him enough relief to reduce the amount of pain killers he was taking. This was fascinating to her.
Marion started massage therapy studies at Avalon School of Massage Therapy in 2016.
Massage Therapy is her passion and she brings that with her to every session. All clients come in with their own set of routines and expierences, and it is her honor to adjust accordingly by listening to the needs of her clients.
Marion maintains variety for each individual by incorporating Thai table stretches, Shiatsu, Trigger Points and Hot Stones. Marion is enthusiastic when her clients want to know more about the tension that is being held in their muscles, and she will happily answer questions throughout.
At the end, Marion gives her clients stretches to work on in their daily routines which will aid in maintaining the range of motion gained from the session.
Kristi graduated from Lauterstein-Conway School of Massage in April 2013. She is passionate about bodywork and the difference it makes in peoples' lives. From chronic pain to everyday tension from stress, Kristi uses a combination of Swedish, deep massage and various neuromuscular techniques to help achieve a higher level of relaxation and personal well-being.
Kristi believes that helping rebalance the body through therapeutic touch in turn helps the mind and spirit as well. Kristi's goal is to listen to every client's unique reason seeking massage and to customize each treatment based on those needs. Kristi is in this field because she loves problem solving and she loves people.
Nicole's background is mostly medical and sports. Nicole has worked with many clients that have sports related injuries, limited mobility due to surgery and clients with health conditions such as scoliosis and arthritis. Nicole enjoys using tools such as Gua Sha, cupping and Graston to achieve maximum muscle release. Nicole is also a personal trainer and NPC competitor so she understands the importance of healthy muscles and proficient range of motion.
Nicole is certified in many modalities, some of her favorite are: scar tissue, myofascial release, Gua Sha, cupping, sports massage, active release and Reiki.
Nicole believes that soft tissue manipulation offers many benefits, both physical and mental. Nicole has a passion helping others and helping her clients reach their goals.
Olga attended the massage and bodywork Institute of Texas in 1999. Since then she specializes in clinical sports massage concentrating on muscle recovery and pain relief. Olga has spent the majority of her career working with professional athletes, weekend warriors, stressed out workaholics and anyone in need of relief from muscle tension and pain.
She has worked with athletes from the NBA, the NFL, the PGA, the LPGA and she had the privilege to be the massage therapist for the 2004 US Olympic dive team during their training for the Olympic Games. Her experience and reputation have allowed her to have many high profile clients and she values confidentiality and the right to privacy of others.
Her tool box of modalities include Myofascial Alignment Techniques, Myofascial Pain Treatment, Neuromuscular Therapy/Trigger Point and many more. Olga believes that every client requires a different treatment for every visit. She likes to see her clients progress and be more pain-free and flexible as the sessions progress.
Her favorite place in the world is the Amalfi coast of Italy but in her free time you can find Olga on a beach in Miami enjoying the breeze and the ocean waves.
Astrid has a Bachelors of Science Degree in Natural Health from Clayton College of Natural and Holistic Health and she graduated from the Houston School of Massage in 2014. Astrid's style is a combination of Lomi Lomi, Deep Tissue, and Swedish massage. This method is her approach to nurture the body working gently yet deeply into the muscles with long continuous, flowing strokes. Astrid's goal is to take the client into a deep relaxation with movements that mimic the soft flow of the ocean while relieving stress and tension with deeper strokes, and help assist blood and lymph flow for the stimulation of waste and toxin elimination. With the use of her forearms and hands she creates fluid, rhythmic motions achieving a deep sense of harmony and balance both mentally and physically.
Back and neck pain, shoulder tension, tension headaches, sciatic pain, stubborn knots and general muscle tension is greatly relieved and loosened. Astrid uses gentle, yet deep and detailed work and firm pressure while incorporating trigger point, myofascial release and stretches.
Though her personal healing journey began in 2010, Tiffany had not considered the healing arts for herself professionally until 2015. In late 2016 she enrolled at Avalon School of Massage and began classes. She loved it - from the very beginning. She was initially fascinated by all of of the different modalities and wanted to know about them all. It was the neverending layers of understanding when it comes to the human body that kept her interested.
Tiffany suggests to her clients to do daily breath exercises (yoga or meditation) to help achieve and improve wellness. Tiffany believes that health is achieved and maintained by looking at the whole - body, mind and soul. She is very passionate about health and wellness and got into massage to help others on their journey towards wellness.
​
After completing her internship in 2017, she has continued her education taking classes for Myofascial Release, Reflexology, Thai, LomiLomi, as well as Reiki 1 & 2. All of which, she brings with her to the table. Tiffany hopes to help each client she encounters, through her personal blend of Swedish and Deep Tissue Massage, stretching and Reiki - which targets the energetic layer of life. Whether the goal is therapeutic or relaxation, a massage with Tiffany will help you to find greater wellness and calm.
​
In her off time, Tiffany practices what she preaches and meditates and stretches almost daily. She also likes to take quick trips with her family to the hill country or the beach when time and weather allow. She also enjoys puzzles, reading, writing and dancing.
Vera's interest in therapeutic massage and anatomy rests on the foundation of Hatha and Kundalini yoga, which she has been practicing since 1993. After she moved to various complex and demanding to physical body Tibetan Yogas, further studying and practicing massage techniques became an essential way to stay flexible and pain free during her extensive retreats in South Asia, South America, and Europe.

In 2010 Vera became a professional LMT certified by NCBTMB, graduating from Texas Health School. She is certified in therapeutic Deep Tissue, Myofascial Release, Cranio-Sacral balancing and other healing modalities. In her routine she usually mixes some Oriental and Western techniques to achieve both therapeutic goals and a deep relaxation of body and mind.

Vera's other interests include tantric philosophy and art of 8th-12 century (she even took a course at an international institute in Delhi, India) and meditation. She enjoys to teach people how to meditate. She also holds a master's degree in journalism and is an avid blogs writer on some practical aspects of meditation.
​
Ula graduated from the Avalon School of Massage in 2016. She also completed two yoga teacher training courses with prominent Houston yoga teachers Andrew Dugas and Robert Boustany. Incorporating her yoga teaching experience in her massage practice, Ula provides an access to her clients to maintaining good postural and breathing habits. Ula is passionate in helping people listen to their bodies, feeling better and becoming free from constraints by getting a strong and balanced body and by learning how to relax. Ula has a genuine desire to help clients and to act as a catalyst in removing pain and dysfunction from peoples' lives. Each session with Ula is approached holistically looking at the whole body and is tailored to each client.
Areli knew she was going to be a massage therapist before even giving college a thought. Since she was 15, family and friends at school would beg her to rub their shoulders. From then on, her choice was made. Helping people to find relaxation and balance is her purpose. Areli has 5 years of experience in neuromuscular therapy, prenatal, myofascial release, as well as the classic Swedish and Deep Tissue modalities.
When not at work she can be found practicing on her skates or taking her best friend Bane (lab/pit mix) on walks throughout Houston's many parks.
​
Kiana has been a massage therapist for 5 years. She started her career in California earning her certification with CAMTC and began working in Los Angeles for different spa/massage companies and assisted stretch companies.
Kiana personally dealt with a lack of flexibility despite dancing and playing sports her whole life accompanied with disc issues since her teenage years. Wanting to seek answers, she went into the specialty of sports therapy, trigger point therapy, deep tissue and a lymphatic directed flow but she also enjoys aromatherapy and Swedish massage sessions.
Problem solving through body work keeps Kiana engaged and growing with every person she works on. Coaching breath work and helping clients build the skill of relaxation is the most consistent part of her routines. Recovery and prevention are just as important to athletes, as it is to the average person.
Kiana loves working as a massage therapist, She is a student of life and I she is excited to share all that she has learned and absorb more of what she can learn.
John completed his Texas massage license in 2010 wit Avalon School of Massage. Modalities practiced included Swedish, Deep Tissue, Trigger Point Therapy, Traditional Thai, Shiatsu, Hydro and Aroma therapies. John enjoyed the balance of hands on training with the focus on rejuvenation of mind, body and soul.
In the following years, John took courses in Myofascial Release and Advanced Neuromuscular Therapy. Other modalities that John practices include Sports Massage, Reflexology, Lymphatic Drainage, Active Release Therapy, Prenatal Massage and Cupping.
From Houston to Austin to Oregon, there have been many great experiences that he is grateful for in his work as Massage Therapist. John is excited to join the Blossom community that allows the therapist to let their tools flow authentically.
When it comes to your alternative pain management, there is a different approach for each individual. John is aiming to bring you a customized massage that suits your specific needs.
Cristie has been practicing bodywork since 2014 after being introduced to Reiki during yoga teacher training at Kripalu School of Yoga. She graduated from Texas School of Massage in 2020 and has advanced prenatal and postnatal massage training.
Cristie specializes in Swedish, Deep Tissue, hot stone and aromatherapy massages. With her background in therapeutic studies and life calling to bodywork, she delivers customized therapeutic massages.​
She is passionate about her work and helping others. When she is not working, she enjoys cooking with her family and being in her garden.​
Maria is a Master Esthetician with more than fifteen years of experience. Her work has been recognized by the NY Times and she was invited by their affiliate company about.com to create twenty five videos with tips for home skin care. Maria is the "Ask the Expert" on many skin care forums and has answered hundreds of questions about skin care. She has been invited to give facials at exclusive spa grand openings and she was featured on ABCs local affiliate KTRK Channel 13.
Maria has extensive knowledge of the skin and the treatments performed and she customizes each facial to best suit your skin's needs. The products she uses are all natural, cruelty free and without any unnecessary chemicals.
"I am an honest professional, I am passionate about my work and I never stop learning. I love coffee, I am still trying to lose baby fat and I believe in the infinite power of a simple smile."
Licensed Acupuncturist, Dipl.O.M.
Karina graduated with President's Honors from The Soma Institute in Chicago in September of 2021. Throughout her schooling Karina worked in a Chiropractic setting in which she gained hands on experience of how to treat many conditions such as carpal tunnel syndrome, tendonitis, sciatica or plantar fasciitis just to name a few. Karina specializes in sports, deep tissue and trigger point work. Through a client evaluation, may it be a postural exam or orthopedic testing (special/ROM tests), each session is tailored to the individuals needs. Karina can help alleviate pain or discomfort along with increasing ROM. Though Karina's approach is usually more clinical she also understands at times the body wants or needs to just simply relax. After each session self care tips are reviewed such as stretches or other specific advice of how to help keeping the body function at its best. Karina also completed cupping certification and is finishing up prenatal/postnatal certification.
My hope is to be a friendly and calming presence that guides you through your blossoming. I have been a part of the Blossom family for over 2 years and have worked with a large number of our therapists. This experience makes me confident that I can suggest therapists that can
most benefit you. Give us a call, tell me what your needs are and I'll be happy to help. I managed Massage Envy locations for 3 years. I loved being able to watch people transform through the power of massage but I didn't like having to sell a membership to them afterward.
This would normally disturb people's peace and I felt awful. I'm so happy to be at Blossom because here we do not pressure you into commitments. We can just focus on providing a relaxing and healing sanctuary. I can't wait to witness your betterment through massage.
​Allison is currently completing school for massage therapy, and has a passion for all things health and wellness. In her spare time, you can find her spending time with her cat, enjoying a day at the museum, or indulging in coffee at local Houston cafes. She is a firm believer that everyone deserves to be treated with respect and kindness, and that if she can make just one person's day a little brighter, she's had a successful day.