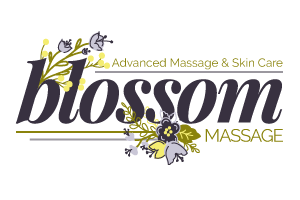 Voted Best Massage Houston

KPRC Click2Houston's Best




Winner #1 Houston's Best Massage

Houston's A List
Our massage treatments are always customized to your specific and individual needs - for pain relief, injury rehabilitation, relief of stress & muscle tension, or simply for relaxation - we aim to elevate your body and spirit to a new level of well-being.
A relaxing massage using full fluid strokes ranging in pressure from light to firm. If you want to relax after a busy week or cash in on your 'me' time, this massage is for you. 60 Min $95 • 75 Min $115 • 90 Min $130
This massage addresses the deeper layers of the muscle. It is typically achieved by applying static pressure to underlying muscle groups and is excellent for those who suffer from chronic muscle tension.
60 Min $95 • 75 Min $115 • 90 Min $130
Sports massage uses deep tissue techniques along with active and passive stretching techniques to achieve optimum muscle recovery for active individuals and professional athletes. 60 Min $95 • 75 Min $115 • 90 Min $130
Medical/Neuromuscular Massage
This massage uses trigger point therapy and myofascial release techniques with the goal of treating moderate to severe underlying muscle issues. It is achieved by applying static pinpoint pressure to release 'trigger points' within the muscle. Expect your therapist to have a deep understanding of muscle groups and kinesiology for best results from this treatment.
60 Min $95 • 75 Min $115 • 90 Min $130
A treatment for the expectant mother that is meant to relax and address common muscular discomfort during pregnancy. It is beneficial for both mom and baby and supports a healthy pregnancy from start to finish. Please be aware that we don't offer Prenatal Massage during the first trimester.
60 Min $95 • 75 Min $115 • 90 Min $130
Massage of your choice to share with a loved one.
60 Min $210 • 75 Min $245 • 90 Min $280
A custom full body treatment addressing your individual needs that includes highly concentrated Hemp CBD Oil that relieves pain and inflammation and promotes calmness and wellbeing. 60 Min $120 • 75 Min $140 • 90 Min $160
Purchase a Series and Save
Individual Prepaid Massage Series
Package Price
3 x 60 Min $270 ($90 each)
5 x 60 Min $425 ($85 each)
3 x 75 Min $330 ($110 each)
5 x 75 Min $525 ($105 each)
3 x 90 Min $360 ($120 each)
5 x 90 Min $575 ($115 each)
​
Please note, a series is non-transferable.
Sign up for Discounted Rates
Family Monthly Plan
​
Membership Price
60 Min Massage or Select Facial $85
75 Min Massage or Select Facial $105
90 Min Massage or Select Facial $115
​
Sign up for monthly massage and skin care treatments - and share with one additional person.
​
​
Complete Flexibility
The

Ultimate Prepaid Massage Package
j
60 Min $855 ◙ 75 Min $1035 ◙ 90 Min $1170​
• Buy 9 Get 1 FREE
• Share with Unlimited Guests
• No Expiration
I consider myself a massage EXPERT!
I go to great spas all over, but Blossom Massage is by far the best deal!!
It is rare to find a place that is priced well, professional, relaxing and offers a high quality massage.

Blossom is it!!!
I received a wonderful massage...
one of the best I've ever had.
I loved the feel of the place as opposed to overrun, impersonal spas.

Highly recommended!
We were EXTREMELY pleased with
our masseuse and her demonstrated awareness, knowledge and proficiency
in deep tissue massage.
We have frequent massages and our experience with Blossom Massage rates
a full 10 out of 10. Well done!
I have rheumatoid arthritis and do a lot of strength training to improve my condition. This worked to an extent, but I would still have a lot of neck and shoulder pain. I found Blossom online and gave it a try.

My therapist was really the best I've ever been to.

There were times I couldn't sleep due to the neck/shoulder pain. After my treatment, I felt no pain. Highly recommend Blossom for anyone who is athletic. Blossom will be a completely different experience than other salon or spa massage.
We kindly ask for at least a 24 hour's notice for an appointment cancellation.
​
Any cancellations with less than 24 hours of notice are subject to a cancellation fee of 50% of the amount of the scheduled service. No shows are subject to a 100% fee. We recognize the time of our clients and staff is valuable. When you miss an appointment without sufficient notice, these appointments usually cannot be filled which hurts the therapist, the business and other clients who could have scheduled an appointment for the same time.
​
All services require a credit card or gift certificate to guarantee a reservation.
You will not be billed unless there is a cancellation or no show. Upon checkout, guests may choose their method of payment.
No gratuity is ever expected but if you enjoyed the service
and would like to leave a tip, it is at your discretion.