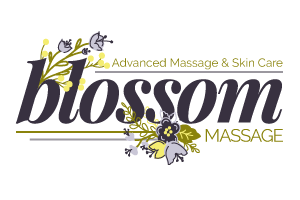 Voted Best Massage Houston

KPRC Click2Houston's Best




Winner #1 Houston's Best Massage

Houston's A List
Our massage treatments are always tailored to your specific and individual needs - for pain relief, injury rehabilitation, relief of stress & muscle tension, or simply for relaxation - we aim to elevate your body and spirit to a new level of wellbeing!
Spa Massage
With Pool Access
A tailored massage specifc to your needs and Day Spa access to our beautiful urban retreat that includes amenities such as heated pool, sauna, hot tub, cabanas and more. This is the ultimate spa package to unwind, rediscover and reconnect with yourself.
​
60 Min $155
75 Min $180
90 Min $200
Advanced Rehabilitative Massage
Our Deep Tissue, Sports or Medical massage. This tailored massage addresses the deeper layers of the muscles in order to treat moderate to severe tension or pain in the body. It helps to improve mobility and performance, prevent injury or help recover from injury. A combination of deep tissue, sports and/or neuromuscular techniques may be applied to relieve muscle tension and pain. Typically firm, deep or very deep pressure.
60 Min $105
75 Min $130
90 Min $150
Our treatment for the expectant mother that is meant to relax and address common muscular discomfort during pregnancy. It is benefical for both mom and baby and supports a healthy pregnancy from start to finish. Please be aware we don't offer Prenatal Massage during the first trimester. Please schedule only after week 14.
60 Min $110
75 Min $135
90 Min $155
A customized therapeutic massage incorporating heated stones and hot towels for muscle recovery and relaxation.
75 Min $140
Signature Therapeutic Massage
If you've been here you know that our signature massage is a completely customized therapeutic massage experience. Whether you are looking to relax, calm and ground the body or to break down knots and improve muscle mobility, this is the right choice for you. Typically light, medium or firm pressure.
60 Min $105
75 Min $130
90 Min $150
A custom full body treatment addressing your individual needs that includes highly concentrated Hemp CBD Oil that relieves pain and inflammation and promotes calmness and wellbeing.
60 Min $125
75 Min $150
90 Min $170
A full body massage that addresses your needs and includes soothing and nourishing natural aromatherapy oil blends. Choose from Arnica Soothing Massage Oil for relief of tired, overworked muscles and Comforting Nourishing Massage Oil for relaxation and skin rejuvenation.
75 Min $140
A tailored massage of your choice to share with a loved one.
60 Min $240
75 Min $280
90 Min $330
Purchase a
Series & Save!
Individual Prepaid Massage Series
​
Package Price
3 x 60 Min $300
5 x 60 Min $490
3 x 75 Min $375
5 x 75 Min $590
3 x 90 Min $420
5 x 90 Min $675
​
Non-transferable
2 Year Expiration​
Ultimate Prepaid Massage Package
​
Buy 9 Get 1 FREE
Share with Unlimited Guests
​
60 Min $945
75 Min $ 1170
90 Min $1350
2 Year Expiration​
​
NEW! Tahitian Body Wrap
Approx 90 Min $180
Influenced by French Polynesian tradition, our Tahitian Body Wrap will leave your skin feeling soft, smooth and hydrated. We start by applying a full body scrub which is blended with hydrating moisturizers.We then perform a hot towel removal of the moisturizing scrub. Tahitian aromas are soaked into the hot towels to help wash away the impurities from your skin. We follow this with an application of a Manoi hydrating body mask. Our hydrating body mask is made of Manoi coconut oil infused with Tahitian gardenia and frangipani flowers. A wrap will follow, enveloping you in total bliss!
While you slip away to that special place in your mind, a collagen face mask is applied, followed by a relaxing face and scalp massage. We then begin to peel back your cocoon, revealing the beautiful healthy glow of your skin.
Come experience this relaxing and nourishing journey created just for the devoted Blossom guest. This treatment can be added before or after a massage and before heading out to enjoy our spa/pool area.
It is recommended for skin that has been exposed to the sun, windburned from a ski trip, drying skin conditions, self tanner applications and skin needing extra moisturizing to reveal a healthy tan.
I' consider myself a massage EXPERT! I go to great spas all over but Blossom Massage is by far the best deal!! It is rare to find a place that is priced well, professional, relaxing and offers a high quality massage. Blossom is it!!! I received a wonderful massage... one of the best I've ever had. I loved the feel of the place as opposed to overrun, impersonal spas. Highly recommended!