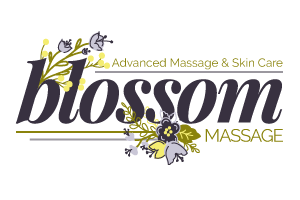 Voted Best Massage Houston

KPRC Click2Houston's Best




Winner #1 Houston's Best Massage

Houston's A List
At Blossom we take pride in providing the best skin care treatments from one of the most qualified estheticians in Houston.
Come see the difference a Blossom facial can make for your skin.
This is a treatment spcifically designed to soothe the compromised skin. The products used are gentle yet very effective in cooling and hydrating your skin and reducing redness. Extractions are not recommended for sensitive skin.
Approx 45 Min $130
Nano-Collagen Infusion Facial
Better results than any facial anywhere! The Collagen Infusion treatment is combined with microdermabrasion which creates micro channels on top of the skin and results in 97 percent absorption of the products applied. The skin receives nutrients that will help it to lighten, tighten and brighten and it will be plumped due to the hydration infusion filling out lines, wrinkles and scarring. Your skin will be left glowing, rejuvenated and fine lines and spots will have signifcantly diminished.
Approx 55 Min $190
Ultimate All Inclusive Facial
This facial is the best in Houston. We dare you to compare! It includes aboslutely everything your skin needs at the time of your treatment and there is no need to add anything. Cleansing, extractions, microderm or peel (or both), molding or magnetic mask, foot massage, eye and lip treatment, face, neck, shoulders, head and arms massage.
Approx 90 Min $225
Immerse in this deeply relaxing experience, carefully crafted to ease your mind and rejuvenate your skin.
ASMR techniques, essential oils and getnle products are used to deliver a glowing compexion while you are thoroughly pampered. In this treatment extractions and invasive procedures are excluded so you can have a vacation-like time for yourself.
Approx 55 Min $145
Diamond Microderm Treatmen
Very safe treatment to remove the outer layer of the skin. Leaves the skin smooth and glowing and also treats scars and fine lines. One of the many advantages is that it is also safe around the eyes. Treatment is for face, neck and decollete.
​
Approx 30 Min $125
The Works! This treatment is purely focused on results. It includes everything your skin needs at the time of treatment, microderm, peels, colagen infusion, firming treatment, eye treatment, lip treatment, extractions, LED, high frequency, ultrasonic, hot or cold therapy and more - depending on your skin. Truly amazing results!
Approx 55 Min $180
Multi-Acid Peels
​
A variety of medium peels with mind blowing results! These truly amazing acid combinations target many skin conditions such as acne, hyperpigmentation and aging and improve the skin from the very first application.
Multi acid peels have a down time of about 5-6 days. Peeling of the skin may occur on Day 3. Our esthetician recommends to have it as a stand alone treatment but it can also be part of the all inclusive facial. Either way, always consult with our esthetician before booking a multi acid peel in order to create the best treatment plan for your needs.
Single Treatment $190
Series of 7 (prepaid) $145/Treatment
Add-On to any Treatment $105
No charge in any All Inclusive Facial
I went for a facial and had a great experience. First of all my skin looked great after it. I have sensitive skin and it often gets injured by extractions or products. I'm a very picky customer in that regard. Maria did a great job, the skin looks great and feels wonderful. I loved the place and will definitely come back!