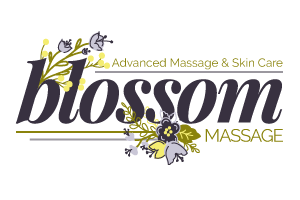 Voted Best Massage Houston

KPRC Click2Houston's Best
Winner #1Houston's Best Massage

Houston's A List
At Blossom, we take pride in providing the best skin care treatments from one of the most qualified estheticians in Houston. Come see the difference a Blossom facial can make on your skin.
This is a relaxing facial ideal for those who like to be pampered and rejuvenated. Helps with facial tension, softens expression lines and reduces stress. Hydrates and restores the skin leaving it fresh and glowing. The best choice for sensitive and compromised skin.
Duration approx. 55 min. $105
Treatment Facial: Anti-aging & Anti-acne
These facials are customized to target a specific problem. The focus is on exfoliation and treating the skin. Both facials include fruit enzyme peels and masks. If needed, more than one mask will be applied. Duration approx. 55 min. $120
Anti-Aging:
This facial uses collagen, hyaluronic acid, line preventing serums, oxygen or firming ampules, depending on your skin needs. The mask in this facial is carefully selected to enhance the benefits of the serums. This facial is designed to improve firmness, to eliminate fine lines, to hydrate the skin and to improve texture and tone. This is an excellent maintenance facial.
Anti-Acne:
This facial is for those who need many extractions and deep pore cleansing. The skin is treated with products effective to treat many different break outs and black heads. The masks used in this facial are the best available to treat acne. Not relaxing but amazing results!
Nano-Collagen Infusion Facial
Better results than any facial anywhere! The Collagen Infusion treatment is combined with microdermabrasion which creates micro channels on top of the skin and results in 97 percent absorption of the products applied.

The skin receives nutrients that will help it to lighten, tighten and brighten and it will be plumped due to the hydration infusion filling out lines, wrinkles and scarring. Your skin will be left glowing, rejuvenated and fine lines and spots will have significantly diminished. Duration approx. 55 min. $165
Eye Nano Treatment....................$45
Lip Nano Treatment.....................$45
Diamond Microdermabrasion...$35
Dermaplaning.................................$45
Threading.........................................$20
Eyelash/Eyebrow Tinting............$35
Foot Massage...................................$25
Microneedling (also known as Collagen Induction Therapy) uses the body's own growth factor to repair and improve the skin. It is a fully natural procedure without any known side effects. Microneedling diminishes wrinkles, scars and stretch marks and improves the firmness of the skin.

All appointments include a consultation and a treatment plan.
‍
Microneedling Face Treatment: $200
Treatment 2 or 3: $175 (Must be booked within 3 months)
‍Microneedling Face+Neck Treatment: $220
Treatment 2 or 3: $210 (Must be booked within 3 months)
‍Microneedling Face+Neck+Décolleté Treatment: $250 recommended
Treatment 2 or 3: $225 (Must be booked within 3 months)
Diamond Microderm Treatment
Very safe treatment to remove the outer layer of the skin. Leaves the skin smooth and glowing and also treats scars and fine lines. One of the many advantages is that it is also safe around the eyes.
Face $65 • Face & Neck $85 • Face, Neck & Decollete $100
Duration approx. 30-45 min.
Skin resurfacing treatment to remove dead skin cells and peach fuzz from face and neck. It is performed with a special surgical blade. It can be part of the all inclusive facial or as a stand alone treatment.
It leaves the skin glowing and smooth. Duration approx. 30 min. $75
Ultimate All Inclusive Facial
This facial is the best in Houston. We dare you to compare! It includes absolutely everything your skin needs at the time of your treatment and there is no need to add anything. Cleansing, extractions, microderm or peel (or both), molding or magnetic mask, foot massage, eye and lip treatment, face, neck, shoulders, head and arms massage. Duration approx. 90 min. $195
The Works! This treatment is purely focused on results. It includes everything your skin needs at the time of treatment, microderm, peels, collagen infusion, firming treatment, eye treatment, lip treatment, extractions, LED, high frequency, ultrasonic, hot or cold therapy and more - depending on your skin. Truly amazing results!
Duration approx. 55 min. $155
A variety of medium peels with mind blowing results! These truly amazing acid combinations target many skin conditions such as acne, hyperpigmentation, and aging and improve the skin from the very first application.
Multi acid peels have a down time of about 5-6 days. Peeling of the skin may occur on Day 3. Our esthetician recommends to have it as a stand alone treatment but it can also be part of the all inclusive facial. Either way, always consult with our esthetician before booking a multi acid peel in order to create the best treatment plan for your needs.

Single Treatment $165 • Series of 7 (prepaid) $120/Treatment •
Add-On to any Treatment $80 • No charge in any All Inclusive Facial
Blossom Infusion Treatment
Provides immediate long lasting results. Firming, hydrating, moisturizing, collagen and vitamin infusion or detox treatment.
Duration approx. 30 mi $69