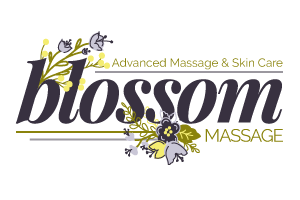 Voted Best Massage Houston

KPRC Click2Houston's Best




Winner #1 Houston's Best Massage

Houston's A List
Our personalized acupuncture treatments aim to restore your body, spirit & mind into a balanced state. Our Licensed Acupuncturist Vlad is not only an expert and master in acupuncture and oriental medicine, he also graduated from medical school and worked as M.D. for 14 years in the former Soviet Union while gradually incorporating eastern philosophy into his medical practice after witnessing limitations of our western medical approach on many chronic conditions.
Vlad treats internal disease, musculoskeletal dysfunction and injuries, acute pain and chronic conditions, mental and emotional concerns with acupuncture. He also counsels and develops individualized nutrition and dietary supplement plans and incorporates herbal medicine to bring about lasting improvements in his patients' health and wellness.
First Visit: Consultation + Treatment ̶$̶1̶4̶0̶ $90*
Please allow up to 90 minutes for the first visit. We will thoroughly review your medical history, take vitals, provide a personalized acupuncture treatment and review the most suitable treatment plan options going forward. For best results, the treatment plan should be followed dilligently.
​
Please wear loose, comfortable clothing for your treatment.
​
*For a limited time! The initial consultation is complimentary with the first acupuncture treatment ($50 value).
​
​
​
Please allow about 45 minutes for this visit. Acupuncture stimulates certain points along and/or outside the meridians to help restore the balance and flow of blood and oxygen. This enables the body to repair itself and maintain good health.
While each patient responds differently, on average it may take at least six treatments to treat acute issues. Chronic issues may require twelve treatments to feel significant relief.
​
Prepaid Treatment Package Options:
6 Treatments $420 ($70/Treatment)
12 Treatments $780 ($65/Treatment)
ZYTO Scan and Consultation $95
A Zyto scan is a biosurvey reading that is done by placing your hand on a hand cradle that measures your galvanic skin response (electrodermal activity).
​
The Zyto software analyses these responses and provides specific recommendations for supplements, homeopathic remedies, herbal medicine, essential oils, nutrition and diet changes based on the scan results.
​
The practitioner will review and discuss the Zyto report in detail and create an individualized wellness plan for you. You will get a list of recommended remedies that can be purchased following the consultation.
​
​
​